In analyzing the monetization of the game itself, I would like to summarize what measures are actually taken.
Based on this, I would like to define how to call measures in the article.
In game analysis, the main focus of the story is "in-game monetization."So I would like to give the type of in-game billing.
I think that there are various if I classify it in detail still in addition to the one given, but I summarize it roughly.
Advertising-related
In-Game ads
In-Game advertising is the main revenue for 2020.
Users can enjoy the game for free.Development companies can earn advertising revenue.
Non-billable and micro-billing users can also get in-game currency by looking at ads.
Ad exclusions
I've hardly seen it recently, but it's the type that stops showing ads by charging.
Random box
It is a thing called Gacha or the Loot box.
It is a system that the item character to be acquired is determined randomly.
There are a good number of measures to divide in detail.I will describe only the representative thing.
Loot Box (Gacha)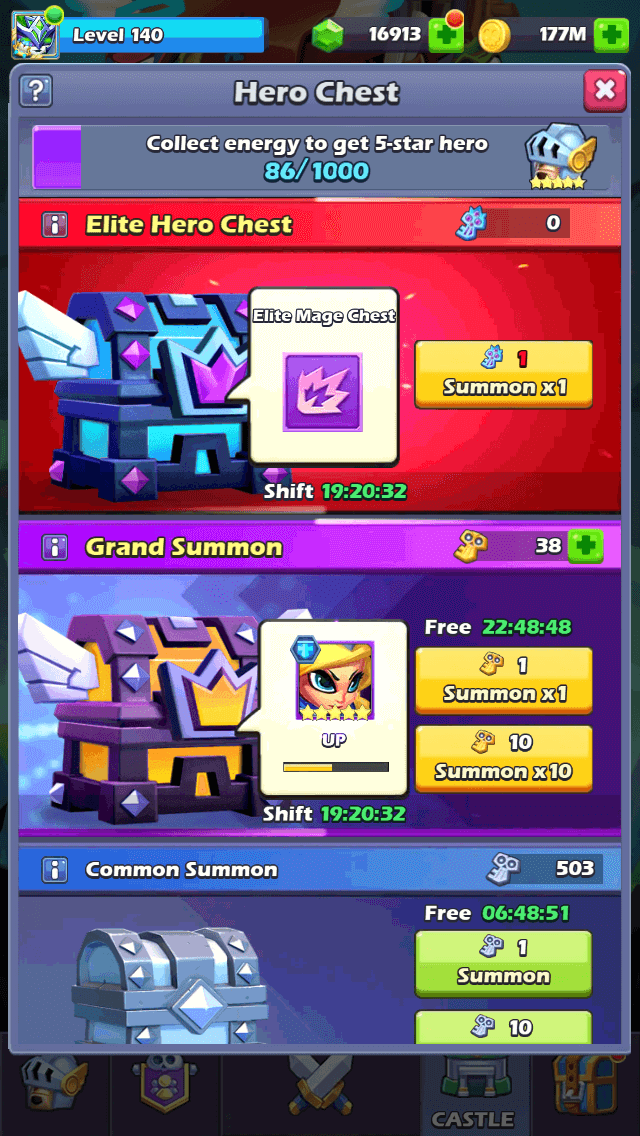 The system that can acquire random items and characters when you purchase, we will call this site a Loot box.
There are various types of Loot boxes.
Complete type

If you collect cards that appear from Gacha, you will receive a bonus.(There is a legal problem in Japan)

Box type

A virtual box with a predetermined probability.When an item is drawn, the number of items in the box decreases, so the desired item is more likely to be drawn.

Step-up type

Each time you buy a product, the product content becomes gorgeous, and the probability of pulling the desired item increases.

Re-draw type

This is a Loot box that can be re-drawn as the name suggests.

Probability up type

Similar to a step-up, but increases the probability that the item will appear each time you buy it.
Queue box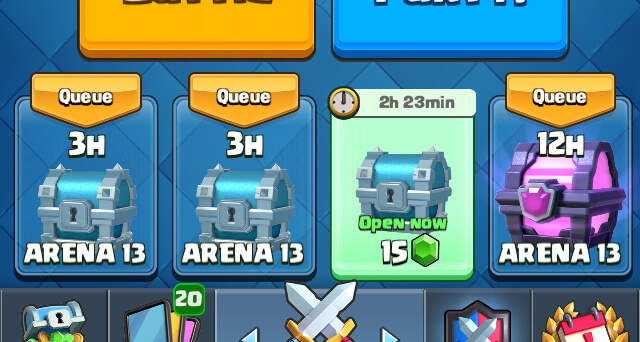 You can earn random boxes by playing the game.The number of boxes that can be owned in advance is fixed, and it takes time to open one box, or key items, etc.It is common to be unable to retrieve boxes if you exceed the number that can be owned.
Use in-game passages, for example, to reduce the time to open the box.
Extensibility
It is the type that the function is extended by charging.There is a wide variety of systems.
Additional content
It is a system that allows you to play additional content (such as billing scenarios) by charging.
Vip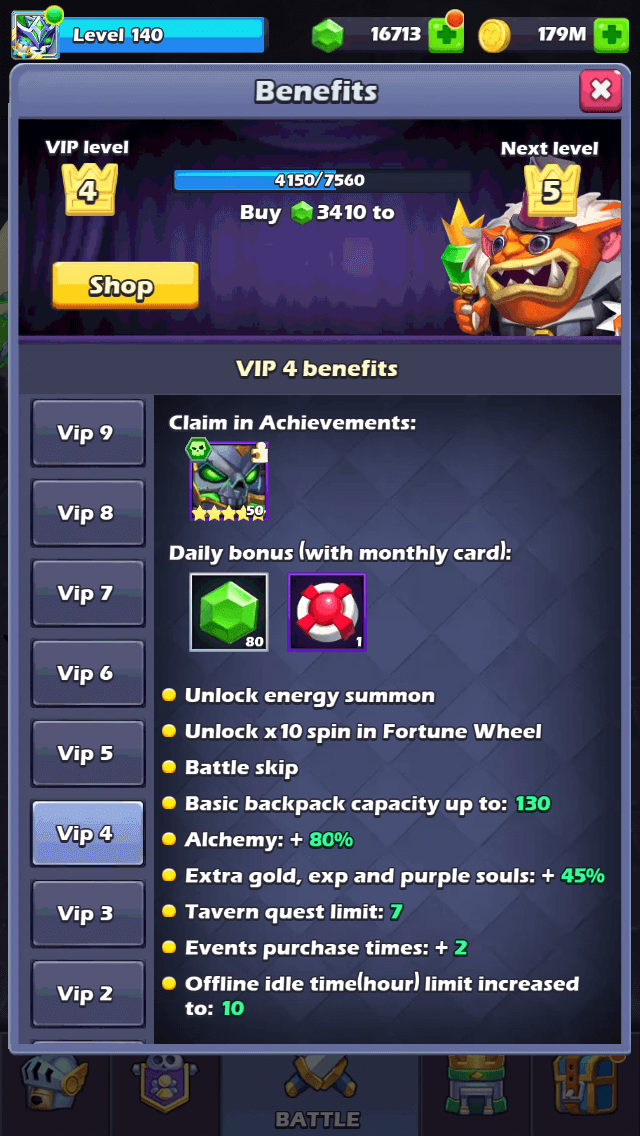 Vip points are collected mainly according to the charge amount, and the function to advance the game advantageously depending on VIP level is available.
Character ownership increase, use of content that has the number of times used increases, acquisition experience value, gold increase, etc.
Add reward items
It is the type that the reward obtained increases by charging and purchasing.It is usually due, and you will need to re-purchase it when it expires.
Added functionality
You can add features by charging.For example, double speed combat is possible.Most of the time is due.
Period bonus
It is a product that you can benefit for a limited time by purchasing.
Distribution of in-game money and items for a period of time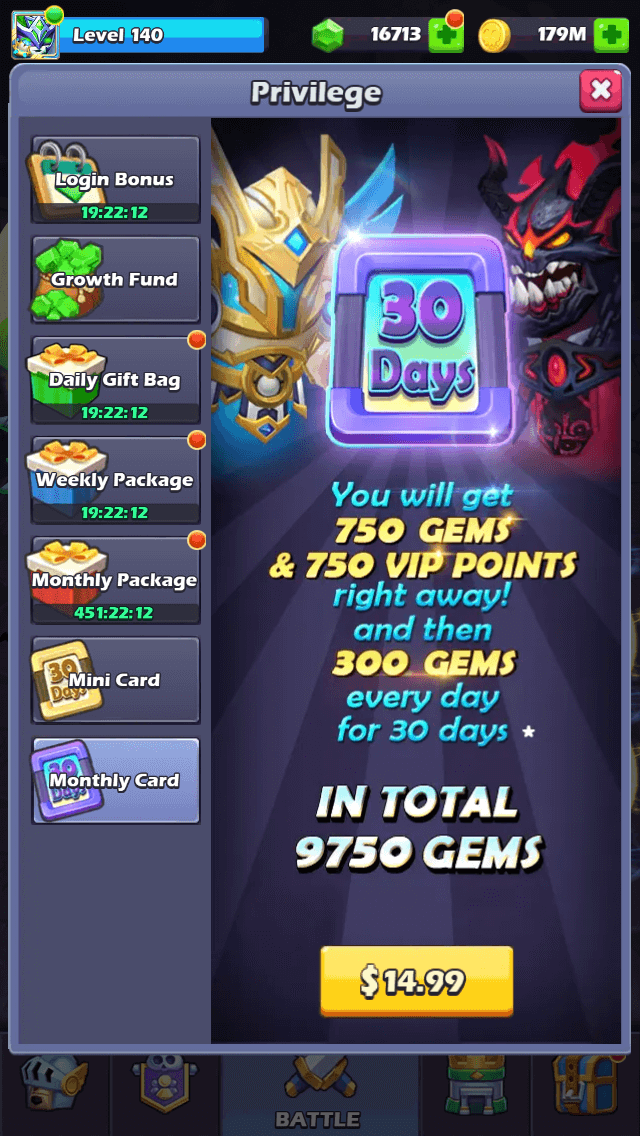 Distribute in-game money and items separately every day.
It will be split, but you can get more than you usually buy in-game.
In addition to daily, there are also things that are distributed according to the character level and quest progress.
Add season reward items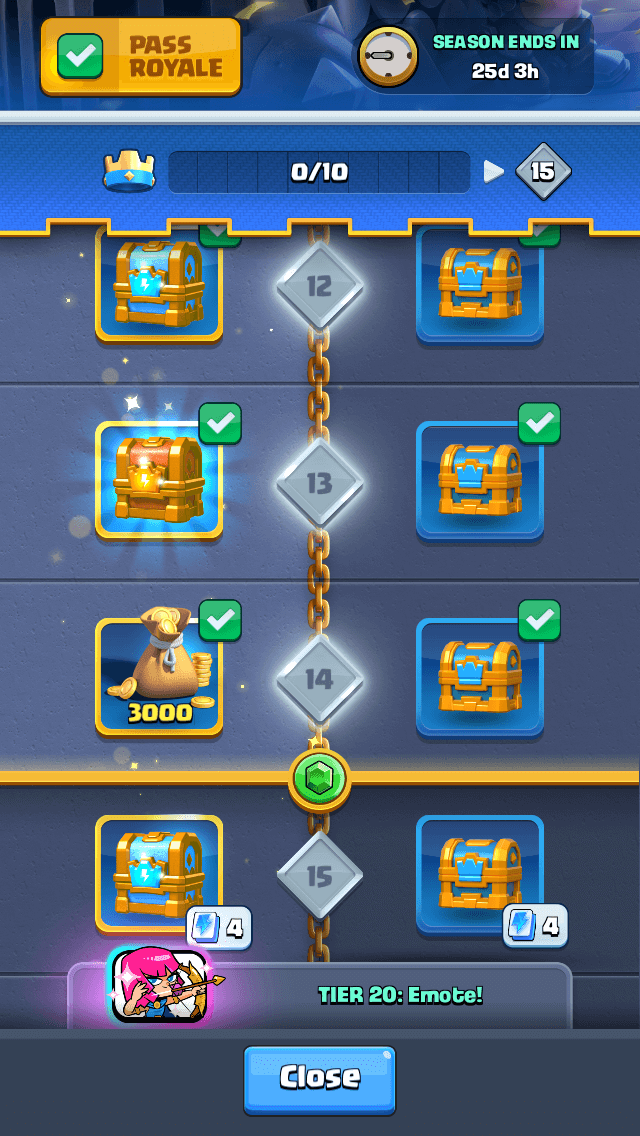 It is a system that you can earn a certain number of points that you can earn in the game play and get a reward.
In most cases, rewards and additional billing rewards are set for regular play.
Continued purchase
Recently, we also sell products from subscriptions, and if you buy them without realizing it, they may be automatically debited every month.
Most of them are in-game items or in-game passing packs.
Limited-time effect
Only for limited-time events, it is the sale of items that can benefit.
For a limited time, the amount of experience earned increases, and the drop rate of equipment increases, etc.
Free for a certain period of time
Such as new characters, it will be a mechanism that can be used for free for a limited time.
Other general billing products
Stamina play number sale

Sales of items, etc. to replenish the energy necessary to play the game

Time extension

It can be seen in games where clear time is fixed, such as puzzle games.Extend the clear time.

Character Free-to-Play

Most of the Loot boxes are available, but you can get characters and items directly.In most cases, it is expensive.

Reinforcement pack

Sales of items needed to strengthen characters and items

Avatar & Costume Sales

It may be a Loot box, but it may be a visible item sale that does not affect the game play.

Resurrection items

Such as roguelike games, such as items to be that there was no death.